Birth of « Saveurs des Collines »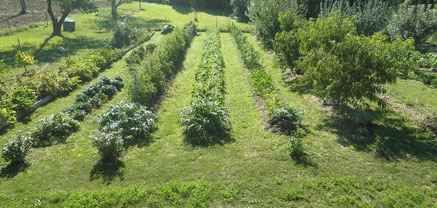 Born in a small farm in south west of France, my studies and career, in various high-end food sectors, had led me far from the farm.
Our commitment to the values ​​of land and seeking a better quality of life have gradually led our family to resume life on this family farm.

Keen gardeners and gourmets, we have, following the seasons developed a production style close to that of our original garden minimising human action and favouring natural equilibrium.
 
Our aim which we have archieved was to create larger scale agricultural exploitation on the principles of a true vegetable garden.

The exploitation of our organic farm was obvious for both environmental protection and consumer health, as well as obtaining a unique flavour to vegetables.